Electrical.
Automation.
Delivering installation of Electrical Services in London and surround areas.
Automation
REP LTD are installers of purpose built machinery including Assembly & Test systems.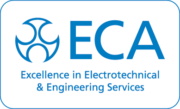 Health & Safety
For nearly three decades we have been supplying electrical engineering services & support.
Enquire today
Pushed for time? Simply fill out our quick query form and a member of our staff will contact you.
Testimonials
"As a control systems specialist we are responsible for a diverse range of installations. Our reputation is only as good as our engineers and contractors alike which is why REP are our preferred electrical installer. REP consistently deliver their installations in a professional, efficient and safe manner all in line with the latest regulatory requirements."
Darren Huxstep | Switch Controls
"As a control systems specialist we are responsible for a diverse range of installations. Our reputation is only as good as our engineers and contractors alike which is why REP are our preferred electrical installer. REP consistently deliver their installations in a professional, efficient and safe manner all in line with the latest regulatory requirements."
Darren Huxstep | Switch Controls
"As a control systems specialist we are responsible for a diverse range of installations. Our reputation is only as good as our engineers and contractors alike which is why REP are our preferred electrical installer. REP consistently deliver their installations in a professional, efficient and safe manner all in line with the latest regulatory requirements."
Darren Huxstep | Switch Controls